Sara Gowland
BA (Hons), MSc, PGD, PGCert
Cognitive Behaviour Psychotherapist
Profile: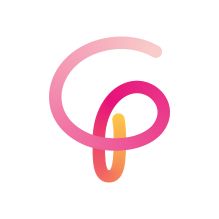 Sara Gowland is an experienced Cognitive Behaviour Psychotherapist who currently works with patients at a Greater Manchester NHS Trust to secure their long term psychological recovery.
Sara has a BA in Psychology, an MSc in Child Development and Learning, and has received formal qualifications in CBT and EMDR.
Sara enjoys working with individuals who have complex health needs and a particular interest in treating anxiety disorders. These include PTSD, agoraphobia, social anxiety and generalised anxiety. Sara is also able to effectively help patients who have body related issues, such as BDD, hypochondriasis and emetophobia. Sara sees patients with a range of other mental health issues including depression, anxiety and stress.
Sara adopts a patient focused approach to her treatments and she is able to offer patients a range of therapeutic approaches, including CBT and EMDR.
Described as being highly professional, thorough and able to build long lasting and effective relationships with her patients, we are pleased to welcome to Sara to our Manchester team.
Specialisms
Depression
Panic disorders
Anxiety and stress
Social anxiety
Agoraphobia
Long term health conditions
Complex disorders
Qualifications
BA (Hons) Psychology
MSc in Child Development and Learning
Postgraduate Diploma in Cognitive Behaviour Therapy
Postgraduate Certification in Primary Care Mental Health Practice
Certificate in EDMR
Professional Registrations
Graduate Member of the British Psychological Society
Member of the British Association for Behavioural and Cognitive Psychotherapies (BABCP)
Member of the EDMR Association
Therapeutic approaches
EMDR
Cognitive Behavioural Psychotherapist