Details
Dr Aideen O'Kane
MB BCh BAO, MA, MRCPsych
Profile: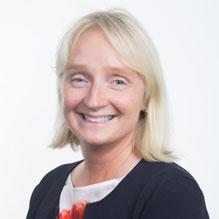 Dr Aideen O'Kane is a highly experienced Consultant Psychiatrist with specialist training in both General Psychiatry and Substance Misuse Psychiatry. She has extensive experience and expertise managing addiction problems along with severe mental disorders such as schizophrenia, bipolar disorder and depression.
Dr O'Kane is currently a Consultant Psychiatrist working for the Northumberland, Tyne and Wear NHS Foundation Trust across both Forensic and Addiction services and has been a member of the Royal College of Psychiatrists since 2006.
Previously she worked for 6 years as a Consultant Psychiatrist in Forensic services involving regular medico-legal work. She provides expert witness reports on a range of matters for the courts and tribunals. She is a GMC health assessor and medical supervisor.
Dr O'Kane is an energetic and friendly clinician with a broad range of clinical skills gained from her experience working in general adult psychiatry, addictions and forensic psychiatry. She is an elected member of the Executive Committee of the Royal College of Psychiatrists, Faculty of Addictions.
Dr. O'Kane was superb - extremely sympathetic, caring and knowledgeable. I was given an immediate diagnosis and the medication prescribed made me well within a matter of a few weeks. I have been given my life back.
Specialisms
Drug & Alcohol misuse including "club drug" and New psychoactive substances
Personality Disorders
Schizophrenia
Bipolar Disorders
Depression
Anxiety disorders
Qualifications
MB BCh BAO, MA
Member of the Royal College of Psychiatrists
Professional Registrations
Member of the Royal College of Psychiatrists
Section 12(2) Approved under the Mental Health Act
Therapeutic Approaches
Evidence based Adult Psychiatry