Dr Louise Sawyerr
Doctorate
Profile: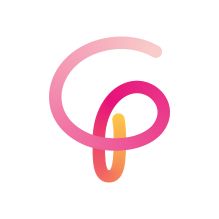 Dr Sawyerr is an Educational Psychologist working in the private sector. She has Doctorate in Applied Educational Psychology and is a member of the Heath Care Professionals Council.
Dr Sawyerr has over 7 years' experience working for local authorities.
Dr Sawyerr has a wealth of experience working with clients and is able to draw on a range of psychological theories and perspectives. These include, psychodynamic, narrative and person centred. Her expertise spans work at the level of the individual, group and system. Dr Sawyerr has some counselling experience and knowledge and uses these skills in her everyday interactions and casework.
Dr Sawyerr is known by her peers as thoughtful, organised and extremely competent and she has an excellent rapport with people of all ages. Clinical Partners are pleased to present Dr Sawyerr to our Newcastle clients.
Specialisms
Abuse
Adoption
Anxiety and Stress
Behavioural Problems
Bipolar
Depression
Domestic Violence
Family Support and Therapy
Fear and Phobias
Friends – Issues
Parents with Mental Health Issues
School Problems
School Friends
School Exclusions and Expulsions
Self-Esteem
Self-Harm
Qualifications
Doctorate in Applied Educational Psychology
Professional registrations
Member of the Healthcare Professions Council
Therapeutic approaches
Cognitive Behavioural Therapy (CBT)
Gestalt
Humanistic/Person Centred
Psychodynamic
Transactional Analysis
Mindfulness-Based Cognitive Therapy (MBCT)