Details
Phil Coombes
MSc, CPsychol
Profile: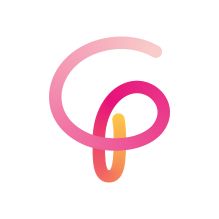 Phil Coombes is a highly experienced Psychologist currently working as a Clinical Director, looking after females with high levels of trauma and self-harm.
Phil has over 20 of years' experience working in the NHS and private sector as a Psychologist and has an Msc in in Forensic Psychology.
Phil specialises in a wide range of mental health disorders for both Children & Adolescents and Adults, including Depression, OCD, Behavioural Problems, Personality Disorders, Autism and Post Traumatic Stress Disorder. He uses various approaches to support his patients, such as Dialectical Behaviour Therapy, Schema Therapy & Compassion Focused Therapy (with specialisms in Trauma).
Phil is highly skilled at developing strong therapeutic relationships, and is peer reviewed as a sound clinician who is sensitive to the needs of his patients. Clinical Partners are delighted to welcome Phil Coombes to our Nottingham team.
Specialisms
Adult
Adult ADHD
Anger
Autism
Asperger's Syndrome
Bipolar Affective Disorder
Forgetfulness & Dementia
Grief/Loss
Phobias & Fears
Depression
Stress
Suicidal Ideation
Anxiety
Bereavement
Borderline Personality Disorder
OCD
Paranoia
Post Traumatic Stress Disorder
Schizophrenia
Self-Harm
Suicide
CAMHS
Abuse
Anger, Aggression & Violence
Anxiety and Stress
Bereavement
Bullying
Depression
Divorce & Separation
Post Traumatic Stress Disorder
Self-Esteem
Behavioural Problems
Bipolar
Fear & Phobias
OCD
Psychosis
School Problems
School Exclusions and Expulsions
Qualifications
Professional registrations
Health & Care Professions Council
British Psychological Society – Practice Supervisor
EuroPsy – Registered Psychologist
Therapeutic approaches
Cognitive Behavioural Therapy (CBT)
Dialectical Behaviour Therapy (DBT)
Compassion Focus Therapy (CFT)
Schema Therapy