Details
Dr Vanessa Raymont
MBChB, MSc, MRCPsych
Profile: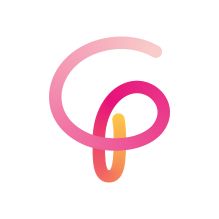 Dr Vanessa Raymont is a highly experienced Consultant Psychiatrist currently working in the Department of Psychiatry at the University of Oxford and the Centre for Dementia Prevention in the University of Edinburgh's Centre for Clinical Brain Sciences, looking after Adults and Older Adults.
She has Bachelor of Medicine and Bachelor of Surgery as well as being a member of the Royal College of Psychiatrists. Dr Raymont also has a masters degree in Cognitive Neuropsychology.
Dr Raymont has over 20 of years' experience working in the NHS and private sector, within both consultant psychiatrist and research roles. She has a special interest in cognitive impairment, dementia and acquired brain injury, as well as mood disorders and offers a range of therapies to support her patients.
Dr Raymont is also Section 12(2) Approved to carry out medico legal work and has a 50-50 prosecution/defence percentage and is proficient in providing evidence in court.
In summary Dr Raymont is an excellent clinician, referenced as an extremely pleasant professional wholeheartedly commended by her colleagues. We are delighted to offer Dr Raymont to our Oxford clients.
Specialisms
Adult
Grief/Loss
Brain Injury
Bi-polar disorder
Post-Natal Depression
Stress/Anger
Anxiety
Bereavement
Depression
Panic
Social Isolation & Loneliness
Qualifications & Experiences
Bachelor of Medicine and Bachelor of Surgery
UK Mental Health Act (1983) Section 12(2) Approved 1998; AC Status Approved 2014
Professional registrations
Member of the Royal College of Psychiatrists
Member of the Society for Neuroscience
Member of the Cognitive Neuroscience Society
Member of the International Psychogeriatric Association
General Medical Council
Therapeutic approaches
Evidence based Psychiatry