Senior Clinical Psychotherapist
Profile: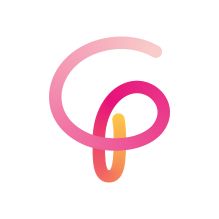 Mrs Nonye Ibekwe is an experienced Clinical Psychotherapist currently working at a senior clinical position within the NHS. She has a Master of Science in Mental Health Studies, Diploma in Mental Health Studies (Mental Health Practitioner) and Diploma in Cognitive Therapy for Anxiety and Depression. She is an accredited member of the British Association for Behavioural and Cognitive Psychotherapies (BABCP).
Nonye has over 12 years' experience working within the NHS.
Nonye has experience working with a wide variety of client groups, including those with trauma, depression, anxiety and body image related issues. Nonye is trained to use a wide range of therapeutic approaches, including EMDR, CBT and Interpersonal therapy. She works with the patient to find the most suitable approach to their needs.
Nonye is known by her peers as a highly compassionate and motivated individual. Her warm nature and level of experience ensure she is best placed to help the clients who come to her. Clinical Partners are pleased to present Nonye Ibekwe to our Southampton clients.
Specialisms
Adult ADHD
Anxiety
Bereavement
Body Image and Cosmetic Surgery
Body Dysmorphic Disorder
Bullying
Chronic Fatigue Syndrome
Cyclothymia
Depression
Domestic Violence
Grief or Loss
Low Self-Esteem
OCD
Panic
Phobias & Fears
Post-Natal Depression
Post-Traumatic Stress Disorder
Relationship Issues
Seasonal Affective Disorder
Sexual Abuse & Trauma
Trauma
Work & Career Related Issues
Qualifications
Master of Science in Mental Health Studies
Diploma in Mental Health Studies (Mental Health Practitioner)
Diploma in Cognitive Therapy for Anxiety and Depression
Professional registrations
Member of the British Association for Behavioural and Cognitive Psychotherapies
Therapeutic approaches
Cognitive Behavioural Therapy (CBT)
Eye Movement Desensitization and Reprocessing (EMDR)
Long Term Health Condition and Medically Unexplained Condition (LTHC/MUS)
Interpersonal Therapy (IPT)