Željana (Mimi) Stermšek
C Psychol
Child & Adolescent Clinical Psychologist
Profile: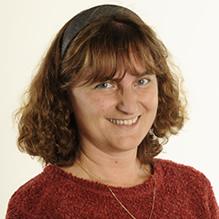 Mimi Stermšek has over twenty years' experience as a Psychologist. For the last ten years she has been a senior Chartered Clinical Psychologist in the neurodevelopmental speciality in Worthing Child and Adolescent Mental Health Services (CAMHS), which is part of Sussex Partnership Foundation NHS Trust.
Mimi mainly sees children and young people aged 5-18 with a wide range of complex problems, especially neurodevelopmental disorders such as autism, Asperger's Syndrome, ADHD, Tourette's syndrome, and learning disabilities. Her current role includes providing psychological assessments and treatments for this group. Mimi helped establish the Autistic Spectrum Conditions Clinic and regularly participates in assessments and reviews for children with ASC and their families. Mimi is trained in the Standard Autism Assessment Package, ADOS, (Autism Diagnostic Observation Schedule) and the 3Di technique.
Mimi is a very highly experienced, warm, and down to earth specialist who can provide expert support to families seeking or dealing with a diagnosis of a neurodevelopmental disorder.
Specialisms
Qualifications
Statement of Equivalence in Clinical Psychology
Professional registrations
Therapeutic approaches
Cognitive Behavioural Therapy (CBT)
Integrative Therapy