Dr Chandrashekar Rao
MBBS, MRCPsych
Consultant Psychiatrist
Location:
Birmingham / Leicester / London
Profile: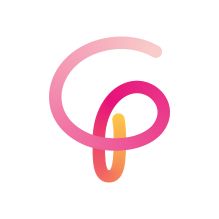 Dr C Rao is a highly experienced Consultant Psychiatrist currently working in a NHS Trust. He has a Medical Degree and is a Member of the Royal College of Psychiatrists since 2004.
Dr Rao has over 18 years' experience working in the NHS across Adult and Rehabilitation Psychiatry.
He has breadth of experience in the treatment & management of various disorders, including ADHD, Mood Disorders, Psychotic Disorders, Neurotic Disorders, Post-Traumatic Stress Disorder (PTSD), Phobias, Treatment Resistant Cases and Stress Management. Dr Rao follows Evidence Based Treatments.
Described by his peers as kind, polite, knowledgeable and empathetic. He is well liked by his patients and colleagues.
Clinical Partners are delighted to present Dr Chandrashekar Rao to our Birmingham, Leicester and London patients.
Specialisms
ADHD
Anger
Bipolar
Cyclothymia
Grief or Loss
Phobias & Fears
Depression
Seasonal Affective Disorder
Stress
Trauma
Anxiety
Bereavement
Low Self-Esteem
Medication Reviews
Mid-Life Crisis
Obsessive Compulsive Disorder (OCD)
Panic
Post-Traumatic Stress Disorder (PTSD)
Work & Career Related Issues
Qualifications
Professional registrations
Member of the Royal College of Psychiatrists
Section 12(2) Approved