Dr Ezra Loh
FRC Psych, MD, MMed, DMedSc
Consultant Child, Adolescent & Adult Psychiatrist
Profile: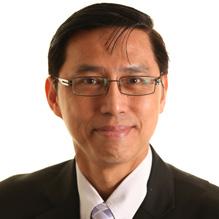 Dr Ezra Loh is an experienced Consultant Psychiatrist with specialist registrations in both General Adult Psychiatry and Child & Adolescent Psychiatry. He currently works at the Birmingham Children's Hospital NHS Foundation Trust, and sees both adults and children in his private practice.
Dr Loh has specialist interest in complex developmental conditions including attachment issues, trauma, ADHD, Autism Spectrum Disorders, emerging emotionally unstable (EUPD) and borderline personality disorders, as well as unresolved issues in adults, children and adolescents.
Dr Loh is trained in the use of ADOS (Autism Diagnostic Observational Schedule), 3DI (Developmental, Dimensional & Diagnostic Interview for Autism Spectrum Disorders), and DISCO (Diagnostic Interview for Social and Communication Disorders) and completed certified training in the assessment of Adult ADHD.
Dr Loh is an extremely caring clinician, with an optimistic outlook which he passes on to his clients, their family, carers and partners, and we're delighted to be working with him.
Specialisms
Qualifications
FRC Psych
Doctor of Medicine
Master of Medicine MMed (Psych)
Doctorate in Medical Sciences DMedSc (Psych)
Professional registrations
Approved under Section 12(2) of the Mental Health Act
Therapeutic approaches
Evidence based psychiatry