Dr Ramanathan Ganapathy
MBBS, MRC Psych, PG Cert (Mental Health Law)
Profile: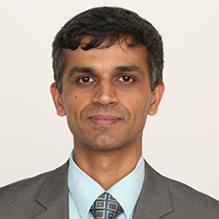 Dr Ganapathy is a friendly and experienced General Adult Psychiatrist who sees patients with a full range of difficulties; he has special interests in neuropsychiatry and medico legal and expert witness work.
As a General Adult Psychiatrist, Dr Ganapathy sees patients with the full range of adult mental health issues.
Dr Ganapathy has been appointed a Medical Examiner and Supervisor for the General Medical Council which involves examination, supervision and providing reports to the GMC regarding Doctors with health problems.
He is also Clinical and Medical Advisor for the General Pharmaceutical Council advising them on matters relating to fitness to practice.
Dr Ganapathy has a post graduate certificate in mental health law and has a wealth of experience in medico legal reporting including fitness to plead, capacity, detailed neuro psychiatric assessments, childcare, personal injury and employment. Where necessary he can undertake home visits.
Dr Ganapathy's role also includes:
Undertaking assessments under Mental Health Act 1983, Mental capacity Act 2005 and Deprivation of Liberty Safeguards
Participating in Care Programme Approach (CPA)reviews & 117 reviews
Preparing psychiatric reports for Managers Hearing's, I tier Tribunals, Ministry of Justice, Courts , CPA reviews and DWP for DLA and incapacity benefits
Providing medical evidence as Responsible Clinician in Managers Hearing's & I tier Tribunals
Specialisms
All aspects of General Adult Psychiatry
Neuropsychiatry, including:
Qualifications
MBBS – 1998
MRC Psych – Royal College of Psychiatrists 2005
Certificate of Completion of Training General Adult Psychiatry – CCT – 2009
Pg Cert – Mental Health Law 2010
Professional registrations
Therapeutic approaches
Evidence based General Adult Psychiatry