Child & Adolescent Psychotherapist
Profile: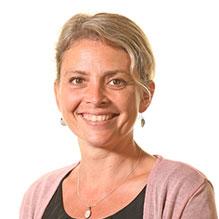 Lucy Mills is a Child & Adolescent Psychotherapist in independent practice. Lucy offers specialist individual psychotherapy, providing both short and long-term treatments for children and adolescents. Lucy works with children and young people up to the age of 25. Lucy has completed the Child Psychotherapy training recognised by the Association of Child Psychotherapists which is equivalent to a Clinical Doctorate. In addition, she has a Masters in Psychoanalysis and Diploma in Psychoanalytic Observational Studies, and is a full Member of the Association of Child Psychotherapists.
Lucy has over 18 years' experience working therapeutically with children, young people and their families in specialist mental health services both in in-patient and community settings. She worked as a Senior Child Psychotherapist for Birmingham Children's Hospital NHS Trust for over 8 years.
Lucy currently offers assessment and treatment for anxiety, depression, low self-esteem, behavioural/anger issues, sleep problems, feeding & eating issues, soiling/wetting issues, school refusal, and other school-related difficulties including bullying. She works with children, adolescents, young adults, parents and carers and parent-infant groups, tailoring each therapeutic method to suit the patients needs following assessment. Therapies Lucy uses include Child & Adolescent Psychotherapy, Mentalization-Based Treatment for Adolescents (MBT-A) and Mentalization-Based Treatment for Families (MBT-F).
Outside of her clinical work, Lucy is a founding member of Child Psychotherapy West Midlands (CPWM), organising Continuing Professional Development activities (CPD) for qualified psychotherapists in independent and private practice. Lucy also provides teaching and clinical supervision, to professionals working with troubled children and young people.
Lucy is a reliable, honest and hardworking Child & Adolescent Psychotherapist, taking her work and responsibilities to her patients very seriously. We are delighted to present Lucy as a part of our team.
Specialisms
Anxiety
Depression
Self-esteem
Behavioural/anger issues
Sleep Problems
Feeding & Eating Issues
Soiling/Wetting Issues
School Refusal
Qualifications
Child & Adolescent Psychotherapy Training
Diploma in Psychoanalytic Observational Studies
Masters in Psychoanalysis
Professional registrations
MACP – Member of the Association of Child Psychotherapists
Therapeutic approaches
Psychoanalytic psychotherapy
Psychodynamic psychotherapy
Parent-infant Psychotherapy
Mentalization-Based Treatment for Adolescents (MBT-A)
Mentalization-Based Treatment for Families (MBT-F)