Dr Pablo Jeczmien
MD MRCPsych
Consultant Psychiatrist
Location:
London / Brighton
Profile: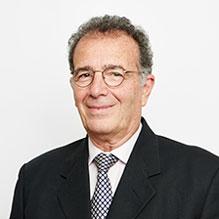 Dr Pablo Jeczmien is a Consultant Psychiatrist in General Adult Psychiatry for the Sussex Partnership NHS Foundation Trust. Dr Jeczmien has a medical degree and is a Member of the Royal College of Psychiatrists.
Dr Jeczmien has over 30 years of experience working in community, inpatient and forensic settings and is currently a Consultant working for the NHS in acute and community psychiatry, along with prison settings, assessing and managing mental health conditions.
He is experienced working with patients who have depression, anxiety, OCD, personality disorders, PTSD, bipolar disorders, psychosis and more. Dr Jeczmien has a special interest in depression & anxiety disorders, having taken part in several research investigations and clinical trials. His therapy covers Humanistic/Person Centred Psychotherapy and Psychodynamic Therapy.
Dr Jeczmien is known for combining his vast experience both as a psychiatrist and psychotherapist to provide an integrated understanding, treatment and clinical management for women and men suffering from a wide range of mental health issues. He continues to search for better ways to lead patients to mend the bridge between body and mind, to address metal and physical problems in a far more holistic approach to his practice.
Dr Jeczmien is known as pleasant and professional, with good clinical social skills and extensive psychiatric knowledge and experience. Clinical Partners are pleased to welcome Dr Jeczmien to our South East team.
Specialisms
Adult ADHD
Bi-polar Disorder
Body Image/ Bulimia / Anorexia
Chronic Fatigue Syndrome
Cyclothymia
Marriage Issues
Overeating/Binge-Eating
Phobias & Fears
Post-Natal Depression
Depression
Suicidal Ideation
Anxiety
Borderline Personality Disorder
Domestic Violence
Drug Induced Psychosis
Narcissistic Personality Disorder
OCD
Paranoia
Post-Traumatic Stress Disorder (PTSD)
Schizophrenia
Qualifications
MD – Medical Degree
Diploma – Health Management
Professional registrations
Member of the Royal College of Psychiatrists
Member of the General Medical Council (GMC)
Therapeutic approaches
Humanistic/Person Centred Psychotherapy
Psychodynamic Therapy