Dr Sabine Munzinger
MD, MRCPsych
Profile: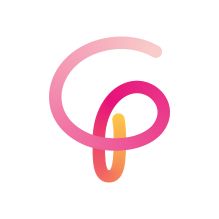 Dr Sabine Munzinger is an experienced Consultant Psychiatrist currently working for Sussex Partnership NHS Foundation Trust. She has a Medical Degree and is a Member of the Royal College of Psychiatrists.
Dr Sabine Munzinger has over 20 years' experience of working in Psychiatry.
Dr Munzinger is experienced working with a wide range of difficulties relevant to Adult Psychiatry, including all anxiety and mood disorders, psychotic presentations, complex emotional and behavioural difficulties in the context of childhood and adult trauma.
Dr Sabine Munzinger is described by her colleagues as honest, trustworthy, compassionate and knowledgeable. She is a thorough and well-respected clinician. Clinical Partners would like to take this opportunity to welcome Dr Munzinger as part of our Brighton team.
Specialisms
ADHD
Alcohol Dependence
Anxiety
Benzodiazepine Dependence
Bi-Polar Affective Disorder
Borderline Personality Disorder
Cyclothymia
Depression
Drug Induced Psychosis
Grief or Loss
Low Self-Esteem
Medication Reviews
Panic
Post-Natal Depression
Post-Traumatic Stress Disorder
Psychotic Depression
Relationship Issues
Seasonal Affective Disorder
Schizophrenia
Sexual Abuse and Trauma
Self-Harm
Stress
Suicidal Ideation
Trauma
Treatment Resistant Depression
Qualifications
Medical Degree
Membership of the Royal College of Psychiatrists (MRCPsych)
Professional registrations
General Medical Council
Member of the Royal College of Psychiatrists