Dr Antony Thekkepalakkal-Antony
MBBS, MRCPsych
Consultant Adult Psychiatrist
Location:
Exeter / Plymouth / Bristol
Profile: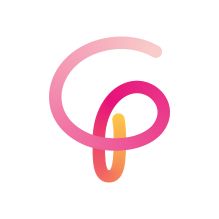 Dr Antony Thekkepalakkal-Antony is an experienced Consultant Adult Psychiatrist currently working for the Devon Partnership NHS Trust in one of the Community Mental Health Team responsible for the mental health care and treatment of adults of working age.
Dr Thekkepalakkal-Antony has a medical degree and is a qualified doctor/psychiatrist. He is a Member of the General Medical Council and also a Member of the Royal College of Psychiatrists. He is on the specialist register in General Psychiatry and is also an approved clinician for the purposes of the Mental Health Act.
Dr Thekkepalakkal-Antony has over 16 years of experience working continuously in the NHS. He has been a full-time consultant psychiatrist since April 2009.
Dr Thekkepalakkal-Antony would be able to see and use his expertise in the assessment and treatment of a variety of mental health conditions disorders including Depression, Anxiety, Bipolar Disorder, Autistic Spectrum Disorders (ASD), Psychosis, OCD and PTSD.
Dr Thekkepalakkal-Antony advocates a pragmatic; recovery focussed and patient centred approach to treatment with an emphasis on empathetic listening skills using the bio-psycho-social model while formulating treatment recommendations.
Dr Thekkepalakkal-Antony is described by his peers as a reliable, hard-working clinician with an extensive experience in assessment and treatment of patients suffering from a variety of mental health conditions of differing degrees of complexity and severity.
Specialisms
Autism Spectrum Disorders including Asperger's Syndrome
Mental disorders due to organic (physical health related) causes
Bipolar Disorder
Psychosis-Schizophrenia and other related psychotic disorders
Disorders of Body image
Cyclothymia
Grief or Loss
Phobias & Fears
Sexual Abuse & Complex psychological trauma
Stress Reaction and Adjustment Disorders
Anxiety disorders
Depression
Borderline Personality Disorder (or Emotionally unstable personality disorder)
Obsessive Compulsive Disorder (OCD)
Panic Disorder
Post-Traumatic Stress Disorder (PTSD)
Work and Career Related Issues
Assessment of Mental Capacity
Report writing (Medico-legal issues)
Qualifications
Medical Degree MBBS
Specialist Degree MRCPsych
Professional registrations
Member of the General Medical Council
Member of the Royal College of Psychiatrists
Therapeutic approaches
Pragmatic
Recovery focused
Person-centred
Biological (offering Medication recommendations/ reviews)
Psychological (recommending psychology and/or psychotherapy or counselling)
Social model of treatment (recommending activities or tools to support, enhance and improve self-management skills)