Dr Donald Batten
MA, MBChB, FRCPsych
Child & Adolescent Psychiatrist
Profile: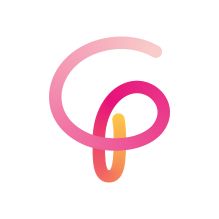 Dr Donald Batten is a Child & Adolescent Psychiatrist with a wealth of experience working with Children & Adolescents suffering with a range of mental health problems. He has a Masters in Ethics of Healthcare, Degree in Medicine & Surgery and is a Fellow of the Royal College of Psychiatrists.
Dr Batten has over 36 years' experience working in the NHS and private sector.
He offers a pragmatic approach to clinical work, using a bio-social model with psycho-education and also medication when needed. He is able to work with children who have ADHD, Autism, Tourette's Syndrome, along with Self-Harm, Depression, Anxiety, Behavioural Problems and Anger Issues. Alongside the medicinal approach to treatment, Dr Batten also offers Systemic Therapy and other therapy methods to his patients.
Dr Batten has a wealth of experience as a Medico Legal Expert, with 30+ years in the field, and completing an average of 25 reports per annum. He covers a range of required areas, including ADHD, Behavioural Difficulties, Capacity Assessments, Post-Traumatic Stress Disorder, Tourette's Syndrome, Depression, Obsessive Compulsive Disorder (OCD) and Trauma.
Dr Batten is known by his peers as having a reliable, supportive, hardworking outlook to both patients and colleagues and offers a warm and personable approach to his work. Clinical Partners are pleased to present Dr Batten as part of our Bristol Team.
Specialisms
Medico Legal
ADHD
Anger
Anxiety & Stress
Autism
Bereavement
Bullying
Depression
Post-Traumatic Stress Disorder
Asperger's Disorder
Behavioural Problems
Bipolar Disorder
Fear & Phobias
Obsessive Compulsive Disorder (OCD)
School Exclusions and Expulsions
Stealing & Lying
Self-Harm
Sleep
Qualifications
Masters in Ethics of Healthcare
Degree in Medicine & Surgery
Professional registrations
Fellow of the Royal College of Psychiatrists
Therapeutic approaches