Dr Mark Griffiths
MRCPsych, MBBS, BSc
Profile: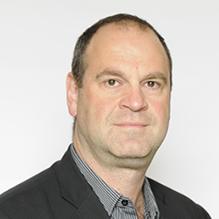 Dr Mark Griffiths is a highly experienced Consultant Child and Adolescent Psychiatrist who is also Clinical Director for Gwent Child & Adolescent Mental Health Services (CAMHS) and responsible for the Welsh Higher Training Scheme for Psychiatrists.
Dr Griffiths has a particular interest in working with young people aged 13-18 with the full range of presentations, including emotional and behavioural problems, eating disorders, depression, and emerging personality disorders. He has training and experience in a wide range of therapies which include family & systemic therapy, CBT and Acceptance and Commitment Therapy amongst others.
Dr Griffiths is an extremely intelligent, warm and down to earth clinician and we are really delighted to have him in our team.
Specialisms
Qualifications
MRC Psych
MBBS
BSc (Hons) Sociology
Professional registrations
Therapeutic approaches
Combinations of medication treatments, psychological therapies and social interventions ‎that are evidence based and goal oriented