Dr Sean Lynch
MBChB, FRCPsych, PhD, MBA, PGDip, PGC, (CBT)
Consultant Psychiatrist
Location:
Exeter / Plymouth / Bristol
Profile: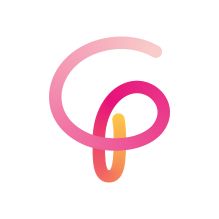 Dr Sean Lynch is a highly experienced Consultant Psychiatrist who currently works across the South West with expert practical knowledge across General Adult Psychiatry. Dr Lynch has a medical degree, PhD in Psychiatry, a Masters in Business Administration and is a Fellow of the Royal College of Psychiatrists.
Dr Lynch has over 30 years experience across the South, working for Plymouth Hospitals NHS Trust, and has previously worked in Plymouth and in Exeter (and also was an Honorary Associate Professor for University of Exeter Medical School). He is currently visiting consultant at Bristol Priory Hospital.
Dr Lynch specialises in Adult Psychiatry, including mood disorders, chronic fatigue syndrome, trauma-related issues and PTSD. He also focuses on urgent and inpatient care, assertive outreach, community mental health and recovery services. Dr Lynch has postgraduate training in Cognitive Behavioural Therapy, with a Diploma in Evidence Based Psychological Therapies, and offers a well-balanced approach between pharmacological and psychological treatment, tailored to each individual.
Outside of his direct exposure to patients, Dr Lynch is also a medico-legal expert, Section 12(2) Approved under the Mental Health Act 1983 and able to give expert medical reports and witness if required. Alongside his General Psychiatry, Dr Lynch provides services in Liaison Psychiatry, obtaining funding from the Department of Health to set up services for patients in needed areas, and developed multidisciplinary services to support a range of medical & surgical specialties across the South and Isle of Wight.
We are thrilled to have Dr Lynch join our team, and comes with recommendations from his colleagues as a compassionate, patient focused professional, with a real passion for supporting his patients throughout treatment. Dr Lynch offers a thorough, empathetic approach to his patients, building a genuine partnership to aid assessments and benefit future treatment.
I received a warm welcome, my appointment was on time and my doctor clearly explained everything regarding my appointment and what would happen afterwards. I was made to feel very welcome and made sure I was understanding what was going on.
I paid for time and a professional psychiatric opinion and that is what I received. Dr Lynch had a good and respectful manner and kept on track during a thorough assessment.
Specialisms
Anxiety
Chronic Fatigue Syndrome
Bi-Polar Disorder
Schizophrenia
Post-Natal Depression
Autism
Depression
OCD
Post Traumatic Stress Disorder (PTSD)
Medico-Legal
Qualifications
MBChB – Bachelor of Medicine
FRCPsych – Fellow of the Royal College of Psychiatrists
PhD – Masters of Psychiatry
MBA – Masters in Business Administration
PGDip – Evidence Based Psychological Therapies
PGC (CBT) - Cognitive Behavioural Therapy
Professional registrations
Fellow of the Royal College of Psychiatrists
Therapeutic approaches
Trauma Focused Cognitive Behavioural Therapy (CBT)
Acceptance & Commitment Therapy (ACT)
Psychodynamic Therapy