Profile: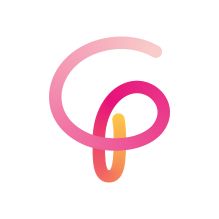 Dr Grundy obtained her Doctorate in South Wales and has worked in the health sector for over 12 years. She currently works in the NHS in Wales within the field of Health Psychology, working with individuals who have physical health conditions that impact on their psychological wellbeing.
She has a wealth of experience in Adult Mental Health, working exclusively in this area for over seven years in the NHS. Working with adults with a range of problems such as Obsessive-Compulsive Disorder (OCD), Post Traumatic Stress Disorder (PTSD), Depression, Anxiety, Eating Disorders and Relationship Difficulties. Dr Grundy has also worked within an Organisational Wellbeing Service working with adults experiencing work related stress and mental health difficulties that can arise due to their workload or working conditions.
She is fully trained in EMDR (Eye Movement Desensitisation and Reprocessing), Cognitive Behavioural Therapy (CBT), Cognitive Analytic Therapy Skills Trained (CAT) and has trained extensively in Mindfulness for both chronic pain and mental health difficulties.
Dr Grundy offers a compassionate approach, utilising the most appropriate psychological intervention considering best practice as well as adapting approaches to suit the individual's needs.
We are pleased to welcome Dr Grundy to our Cardiff team.
Specialisms
PTSD
OCD
Bipolar Affective Disorder
Eating Disorders
Phobias and Fears
Trauma
Anxiety and Stress
Depression
Relationship issues
Borderline Personality Disorders
Narcissistic Personality Disorder
Mental Health difficulties as a result of physical health conditions
Chronic Pain
Qualifications
Doctorate Clinical Psychology (DClinPsy)
BA Psychology
EMDR (up to and including level 4)
CAT Skills
Mindfulness (Breathworks)
Professional registrations
Therapeutic approaches
CBT
EMDR
Mindfulness
CAT Skills