Dr Imran Malik
BSc, MBBS, MRCPsych
Profile: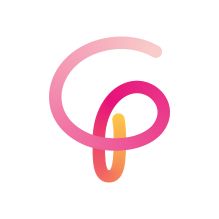 Dr Imran Malik is an experienced Consultant Psychiatrist currently working for the Northamptonshire Healthcare NHS Foundation Trust, and also for the St Matthews Healthcare Ltd looking after clients with chronic severe enduring mental illnesses and personality disorders. He has been a Member of the Royal College of Psychiatrists since 2006. He is also an Approved Clinician and Section 12 Approved by the Secretary of State under the Mental Health Act 1983. He was awarded the Clinical Excellence Award in April 2014.
Dr Malik has expertise in assessment and management of complex mental health difficulties; his main areas of interest include mood, anxiety and psychotic disorders trauma and ADHD. Dr Malik is experienced in writing occupational health related reports and personal injury claims.
Dr Malik has a warm personality and a calm considered approach which is acknowledged and valued by patients and colleagues.
Dr Malik was very friendly and that made a great difference to an already agitating situation. The service was very professional and I felt I had the help I needed.
Specialisms
Qualifications
BSc - Bachelor of Science
MBBS – Bachelor of Medicine & Bachelor of Surgery
MRCPsych – Member of Royal College of Psychiatrists
CCT (Certificate of Completion of Training): Adult Psychiatry
Professional registrations
Approved Clinician under Section 12(2) of Mental Health Act as having special experience in the diagnosis and treatment of mental disorders
Therapeutic approaches
Person centred approach using principles of evidence based psychiatry