Details
Dr Bev Sapre
MBchB, MSc, MRCPsych
Consultant Adult Psychiatrist
Profile: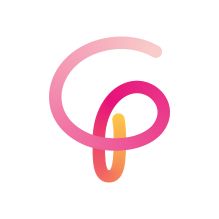 Dr Bev Sapre is a highly experienced Consultant Adult Psychiatrist currently working for Cheshire and Wirral Partnership NHS Foundation Trust with Adults suffering from mental health conditions. She holds qualifications for Degrees of Bachelor of Medicine and Bachelor of Surgery and Master of Science in Psychiatry. Dr Sapre is a Member of the Royal College of Psychiatrists and has full registration with General Medical Council.
Dr Sapre has over 7 years' experience working within the NHS.
Dr Sapre has considerable experience in working with adults with mental health disorders and takes an empathetic and patient centred approach to her assessments. She likes to work collaboratively with patients and their families to gain a good understanding of their difficulties and works toward a constructive and positive way forward. Dr Sapre has expertise in assessing and treating a wide range of psychiatric disorders, including Anxiety, Bi-Polar, Depression and OCD.
Dr Sapre is described by her colleagues as efficient, knowledgeable, diligent and organised and always goes the extra mile in fulfilling her responsibilities.
Specialisms
Anxiety
Bi-polar Affective Disorder
Cyclothymia
Depression
Reviews
Obsessive-Compulsive Disorder (OCD)
Panic
Paranoia
Psychotic Depression
Schizophrenia
Stress
Qualifications
Degrees of Bachelor of Medicine and Bachelor of Surgery
Master of Science in Psychiatry
Member of the Royal College of Psychiatrists
Professional registrations
Member of the Royal College of Psychiatrists
Full Registration with General Medical Council