Dr Joe Johnson
MBBS MRCPsych
Consultant Psychiatrist
Location:
Manchester / Liverpool / Sheffield
Profile: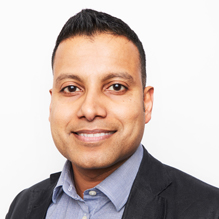 Dr Joe Johnson has worked as a General Adult Psychiatrist within the North West Boroughs Partnership NHS Foundation Trust for the last 12 years. Dr Johnson holds a permanent registration with the GMC and is a Member of the Royal College of Psychiatrists, he holds a CCT in General Adult Psychiatry.
Dr Johnson has over 12 years experience within the NHS, providing Consultant input for inpatient services, Community Mental Health Teams, the Assertive Outreach team, HMP Risley and the Criminal Justice Liaison Team.
Dr Johnson has a special interest in Attention Deficit Hyperactivity Disorder (ADHD) and was involved in setting up the transitional and Adult ADHD service in 2008, the first of its kind within the North West Boroughs Trust and has played a key role in developing the Trust Wide Adult ADHD service. He is a speaker at national and international meetings and is the Northwest lead for the national organisation UKAAN (UK adult ADHD network). He is one of the trustees of the charity, ADHD foundation.
Dr Johnson is actively involved in teaching and training and has held the Postgraduate Clinical Tutor post for over 6 years. He also leads the Trust ECT service. He is an examiner for the Royal College pos MRCPsych exams and is on the GMC panel for fitness to practice.
Dr Johnson is described by his colleagues as a sincere clinician with excellent interpersonal and communication skills with an empathic approach to the assessment and treatment of his patients. We are delighted to be working with Dr Johnson, and continue to build our North West team for our clients.
Specialisms
Adult ADHD
Depression
Anxiety
Psychosis
OCD
Substance Misuse
Qualifications
MBBS – St Johns Medical College
MRCPsych – Member of the Royal College of Psychiatrists
Professional registrations
Royal College of Psychiatrists
Therapeutic approaches
Cognitive Behavioural Therapy (CBT)