Dr Joe Vattakatuchery
MBBS, MRCPsych, MSc
Consultant Psychiatrist
Location:
Liverpool/Manchester
Profile: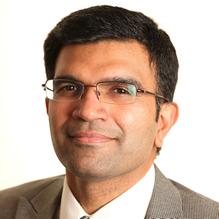 Dr Vattakatuchery is currently a Senior Consultant Psychiatrist with the Five Boroughs Partnership NHS Foundation Trust. As well as being a Member of the Royal College of Psychiatrists Dr Vattakatuchery has completed an MSc in Clinical Neuropsychiatry with a Distinction.
He has experience of treating the full range of adult mental health conditions and has a special interest in treating mood disorders, PTSD, depression, bipolar, personality disorders, and schizophrenia. His neuropsychiatric expertise allows him to help patients who have such as mild brain injuries, as well as illnesses such as Parkinson's and epilepsy where there is a co-occurring mental health issue requiring psychiatric input.
Dr Vattakatuchery's experience of medico legal clients is varied and includes work related stress, PTSD, work place accidents, psychiatric injury, depression and anxiety.
Dr Vattakatuchery is a very experienced and approachable psychiatrist who we are delighted to have in the team.
Dr Vattakatuchery had complete empathy with my particular problem and asked many questions, whilst still allowing me to speak freely to get the most from the consultation. I felt he understood and cared about my individual needs and gave me reassurance during the consultation. Overall it was a very good and in-depth consultation with the recommended treatment achieving good results.
Specialisms
Qualifications
MBBS
MRCPsych – The Royal College of Psychiatrists
MSc Clinical Neuropsychiatry
Professional registrations
Therapeutic approaches
Evidence based psychiatry
Collaborative approach