Dr Yogesh Sharma
MD, CCST in general adult psychiatry
Consultant Adult Psychiatrist
Location:
Liverpool / Manchester
Profile: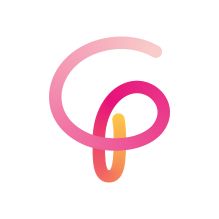 Dr Yogesh Sharma is a highly experienced Consultant Adult Psychiatrist currently working for North West Boroughs Healthcare NHS Foundation Trust with Adults suffering from mental health conditions. He has a M.D in psychiatry and a CCST in General Adult Psychiatry. He is a Specialist Associate of the Royal College of Psychiatrists and has full registration with General Medical Council.
Dr Sharma has over 14 years' experience as a Psychiatrist in the NHS.
He has worked in inpatient and community settings over the years and has expertise in assessing and treating a wide range of psychiatric disorders, including Anxiety, Depression, Psychosis, OCD, Panic, Phobias, Personality Disorders and more. He is especially interested in the psychosocial aspects of psychiatric issues and works in collaboration with his patients, assessing their needs in a holistic manner and helping them in their recovery.
Dr Sharma is an experienced Medico Legal Expert, with a higher defence ratio. He is able to complete reports for court, and covers the following areas; Capacity to Instruct, Eating Disorders, Mental Health (General), Post-Traumatic Stress Disorder (PTSD), Puerperal Psychosis, Depression, Obsessive-Compulsive Disorder (OCD), Personality Disorders and Post-Natal Depression.
Dr Sharma is described by his colleagues as honest, reliable and professional.
Clinical Partners present Dr Yogesh Sharma to our Liverpool & Manchester clients.
Specialisms
Medico Legal
Bipolar
Cyclothymia
Drug Dependence
Eating Disorders
Paraphrenia
Phobias and Fears
Depression
Post-Natal Depression
Stress
Suicidal Ideation
Anxiety
Bereavement
Medication Reviews
Obsessive-Compulsive Disorder (OCD)
Paranoia
Post-Traumatic Stress Disorder (PTSD)
Self-Harm
Qualifications
M.D. in Psychiatry, CCST in General Adult Psychiatry
Professional registrations
Specialist Associate of the Royal College of Psychiatrists
Full Registration with General Medical Council
Therapeutic approaches
Collaborative and Cognitive behavioural therapy based approach