Dr Chidi Nwosu
MBBS, MRCPsych
Profile: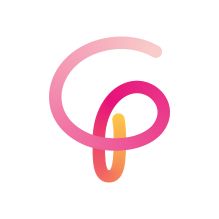 Dr Chidi Nwosu is a highly experienced Consultant Psychiatrist currently employed by the NHS in the South East of England. In this role, she is looks after inpatients with diverse acute psychiatric disorders. She is qualified as a general adult psychiatrist with a sub speciality in substance misuse, Her additional qualifications include a Diploma in Psychological Medicine and Post Graduate Diploma in Academic Practice.
Dr Nwosu is conversant with Evidence based practice and is familiar with the National Institute for Health and Care Excellence (NICE) and Maudsley guidelines.
Dr Nwosu undertakes mental health act assessments, tribunal and management hearings; other medico-legal work including Deprivation of Liberty and Mental Capacity Act assessments and is experienced in writing reports for agencies including Coroners, Courts & the Police.
Dr Nwosu is an extremely highly regarded and capable clinician, well respected by her colleagues and able to cope with any level of difficulty her patients may be experiencing. For individuals and families looking for an Adult Psychiatrist they can trust to provide expert advice, we're very happy to recommend Chidi.
Specialisms
Alcohol dependence
Borderline Personality Disorder
Drug Addiction
Bi-polar affective disorder
Treatment Resistant Depression
Schizophrenia
Anxiety
Qualifications
Professional registrations
Member of the Royal College of Psychiatrists
General Medical Council
British Medical Association
Therapeutic approaches
General evidence based psychiatry