Dr Partha Banerjea
MBChB, MRCPsych
Consultant Child & Adolescent Psychiatrist
Profile: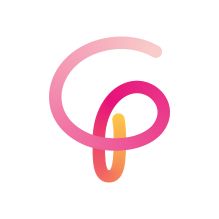 Dr Partha Banerjea is a very senior and experienced Consultant Child & Adolescent Psychiatrist. He is currently the Lead clinician for Southwark CAMHS, and has for the last 15 years managed a specialist outpatient adolescent service. This is a demanding role in which he looks after young people aged 12-18 with risky and complex presentations.
Dr Banerjea specialises in assessment, treatment, liaison, consultation and research in early onset psychosis, neurodevelopmental disorders such as ADHD, Autism Spectrum Disorders; major depressive and anxiety disorders, emergent borderline personality disorders, post-traumatic stress disorders and unusual presentations.
In addition to his NHS work, he has been a visiting lecturer at both the London School of Economics and Political Science as well as the Institute of Psychiatry as well as the Training Director for South London and the Maudsley Foundation Trust; currently he is the Senior Mentor on the Higher Postgraduate Training Scheme for senior Psychiatrists. He is also principal investigator in the Coping with Unusual Experiences CUES+ study,a major RCT for 12-18 olds.
Dr Banerjea is a warm and humane clinician who came to us highly recommended by one our leading Child & Adolescent Psychiatrists and we're really delighted to be working with him and to recommend him to the families we work with.
Specialisms
Early Onset Psychosis
Neurodevelopmental disorders such as ADHD and Autism Spectrum Disorders
Emergent borderline personality difficulties
Anxiety Disorders
Depression
Post-Traumatic Stress Disorder
Qualifications
Professional registrations
Member of the Royal College of Psychiatrists
Therapeutic approaches
Evidence based psychiatry
Dialectical Behavioural Therapy – DBT
Mindfulness Based Cognitive Therapy – MBCT