Dr Jonathan Garabette
MRC Psych, BSc, MBBS
Profile: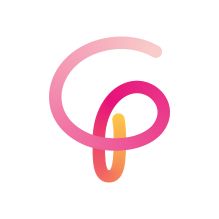 Dr Jonathan Garabette is an experienced Consultant Psychiatrist currently working for South West London and St Georges Mental Health NHS Trust. He specialises in the fields of both General Adult Psychiatry and Medical Psychotherapy.
Dr Garabette was educated at Winchester College, then went on to train at Guy's King's and St Thomas's Medical School, University of London, where he obtained a first class degree in Neuroscience before graduating in Medicine and Surgery in 2004. He then undertook specialist psychiatry training at the prestigious South London and Maudsley training scheme, then schemes at Oxford, and then St George's. He qualified as a General Adult Psychiatry Consultant in 2012 and a Consultant in Medical Psychotherapy in 2015.
In addition to providing expert general adult psychiatric assessment, diagnosis and treatment, his expertise in Medical Psychotherapy enables him to provide highly specialised psychotherapeutic assessment, recommendations and treatment. These include provision of individualised psychotherapeutic formulations including assessments of areas of psychological strengths and difficulties, and expert recommendations for psychotherapy treatment selection and planning. He has expertise in numerous psychotherapies including cognitive behavioural, family, mentalisation-based and psychodynamic approaches.
He has a particular interest in depression, bipolar disorders, anxiety, trauma (including complex trauma and dissociation), sleep disorders, psychosis, and personality and relationship difficulties. He also has specialist experience in forensic psychiatry and regularly acts as an expert witness for the courts.
Dr Garabette holds clinics both in Oxford and London.
Specialisms
Addictive Relationship Patterns
Affairs / Infidelity
Anger
Anti-Social Personality Disorder
Anxiety
Bereavement
Bi Polar Affective Disorder
Body Dysmorphic Disorder
Body Image and Cosmetic Surgery
Borderline Personality Disorder
Bulimia Nervosa
Bullying
Compulsive Overspending
Cyclothymia
Depression
Drug Induced Psychosis
Grief and Loss
Low Self Esteem
Medication Reviews
Mid-Life Crisis
Motherhood Stresses
Narcissistic Personality Disorder
Over Eating / Binge Eating
Paraphrenia
Paranoia
Parenting
Post Traumatic Stress Disorder
Psychotic Depression
Seasonal Affective Disorder
Self-Harm
Sexual Abuse and Trauma
Sexual Addiction
Sexual Issues
Schizophrenia
Social Isolation and Loneliness
Stress
Suicide Suicidal Ideation
Trauma
Work and Career Related Issues
Qualifications
Medical Degree
CCT General Adult Psychiatry
CCT Medical Psychotherapy
Professional registrations
Member of the General Medical Council
Member of the Royal College of Psychiatrists
Therapeutic approaches
Psychoanalytic
Psychodynamic
Cognitive Behavioural Therapy (CBT)
Systemic
Mentalisation Based Treatment (MBT)