Dr Zoe Williams
BSc, MBChB, MRCPsych, MA
Profile: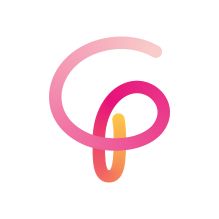 Dr Zoe Williams is a highly experienced Consultant Psychiatrist currently working in the private sector and the NHS with Adults and Young People suffering from Mental Health Issues. She has a BSc in Psychology, Medical Degree and MA in Area Studies (Latin America).
Dr Williams has over 16 years' experience working in the NHS and private sector.
Dr Williams has worked extensively in Early Intervention Services and Eating Disorder Services with adolescents and young adults. She is particularly skilled at addressing issues such as eating disorders, Psychosis and ARMS, Mood OCD and ASD. She also has extensive experience working with Autism Spectrum Disorder and ADHD.
Dr Williams works in a systemic / multi factorial way, trying to see individuals and formulate their needs rather than a strict diagnostic approach.
Dr Williams is described by her colleagues as and extremely experienced and skilful mental health practitioner, working successfully with young people and adults with mental health problems.
Specialisms
Adults
ADHD
Autism
Asperger's Syndrome
Bipolar
Bullying
Eating Disorders
Overeating/Binge Eating
Stress
Anxiety
Depression
Trauma
Medication Reviews
Obsessive Compulsive Disorder
Post-Traumatic Stress Disorder
Self-Harm
Adoption & Fostering
Fears & Phobias
School Problems
CAMHS
ADHD
Anxiety and Stress
Autism
Bullying
Depression
Divorce and Separation
Friends- Issues
Parents with Mental Health Issues
Post-Traumatic Stress Disorder
School Friends
Self-Esteem
Adoption and Fostering
Anorexia
Asperger's
Bipolar
Cannabis
Divorce and Separation
Eating Problems and Disorders
Fear and Phobia
Internet and Phone Usage
OCD
Psychosis
School Problems
Self Harm
Sleep
Qualifications
BSc in Psychology
Medical Degree
MA in Area Studies (Latin America)
Professional registrations
Member of the Royal College of Psychiatrists
Member of the General Medical Council
Member of the ACAMH