Dr Anand Ragunathan
MBBS, MRCPsych
Profile: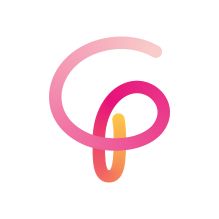 Dr Anand Ragunathan is a Consultant Psychiatrist with over 15 years' experience working in the NHS and private sector. He has a Degree in Medicine and Surgery and is a Member of the Royal College of Psychiatrists.
Dr Ragunathan's expertise includes managing patients with depression and treatment resistant depression, anxiety disorders including panic disorders, phobia and OCD, bipolar affective disorder and drug induced psychosis. During his NHS career, he has had experience of managing adult patients with ADHD. He also has expertise in managing mood disorders following head trauma / injury.
Dr Ragunathan has experience of completing Medico Legal assessments and reports. He is competent in a range of areas including ADHD, Capacity Assessments, Capacity to Instruct, Cognitive Assessments, Depression, Forensic Risk Assessments, Mental Health, Obsessive Compulsive Disorder (OCD), Personality Assessments, Personality Disorder, Placement options, Post-Traumatic Stress Disorder (PTSD), Post-natal Depression, Substance Misuse and Addiction, Trauma and Treatment Recommendations.
Dr Ragunathan is known by his peers as approachable, friendly and committed to the health and wellbeing of his patients. Clinical Partners is please to present Dr Anand Ragunathan as part of our Cambridge team.
Specialisms
Medicao Legal
Adult ADHD
Alcohol Dependence
Anger
Anxiety
Benzodiazepine Dependence
Bipolar Affective Disorder
Bereavement
Body Image and Cosmetic Surgery
Borderline Personality Disorder
Compulsive Overspending
Depression
Drug Dependence
Drug Induced Psychosis
Gambling
Grief or Loss
Low Self-Esteem
Medication Reviews
Motherhood Stresses
Narcissistic Personality Disorder
OCD
Panic
Paranoia
Phobias & Fears
Post-Natal Depression
Post-Traumatic Stress Disorder
Prescription Medication Dependence
Psychotic Depression
Seasonal Affective Disorder
Schizophrenia
Self-Harm
Sexual Issues
Stress
Suicidal Ideation
Substance Abuse
Trauma
Suicide
Treatment Resistant Depression
Work & Career Related Issues
Qualifications
Bachelor of Medicine, Bachelor of Surgery
MRCPsych – Post Graduate Diploma
Professional registrations
Member of the General Medical Council
Member of the Royal College of Psychiatrists