Dr David Scott
MBChB, MRCPsych, MSc, BSC(Hons)
Consultant Child & Adolescent Psychiatrist
Location:
Sheffield / Leeds / Newcastle / Liverpool
Profile: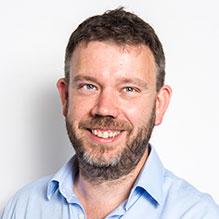 Dr David Scott is a Consultant Child & Adolescent Psychiatrist and Associate Director for Teaching and Student Support at Leeds Community Healthcare NHS Trust and Honorary Senior Lecturer with the University of Leeds. He has an MSc in Clinical Psychiatry, a BSc in Public Health and a Post Graduate Certificate in Clinical Education and is currently working towards the Mary Seacole Award in Healthcare Leadership.
Dr Scott is experienced in the diagnosis and treatment of a wide range of child and adolescent presentation. He is Clinical Lead for eating disorders in Leeds and has clinical interest in ADHD and autistic spectrum disorders. He has a range of therapeutic modalities, including Cognitive Behavioural Therapy, Motivational interviewing, systemic practice and family interventions for eating disorders.
In addition to his clinical duties Dr Scott is a member of the service development team for South Leeds and the CAMHS safety group and is leading on developing a new city wide eating disorder service.
Dr Scott is a highly skilled, approachable clinician, who we consider to be a great asset to the team.
Specialisms
Autistic Spectrum Conditions
Qualifications
Member of the Royal College of Psychiatrists
MBChB – Medicine
Post Graduate Certificate in Clinical Education
MSc Clinical Psychiatry
BSc Public Health
Professional Registrations
General Medical Council (GMC)
Member of the Royal Psychiatric Society
Therapeutic Approaches
Cognitive Behavioural Therapy
Motivational Interviewing
Systemic Practice
Family Interventions