Dr Graeme Tosh
MBChB, BSc (Hons), MRCPsych
Profile: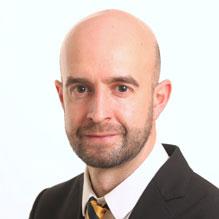 Dr Graeme Tosh is a highly experienced Consultant Psychiatrist who works in the Early Intervention Team, the general hospital Psychiatry Liaison Team and the Perinatal Psychiatry Advisory Service for Rotherham, Doncaster and South Humber NHS Foundation Trust (RDASH). He is a Member of the Royal College of Psychiatrists and is Approved under Section 12(2) of the Mental Health Act.
In addition to seeing patients with the full range of adult mental health presentations, Dr Tosh has specialist experience in substance abuse and perinatal psychiatry. He has published a significant amount of research looking at the monitoring of physical health in people with serious mental illness and the provision of health advice to this same group of people.
Dr Tosh has a calm and relaxed approach which helps put his patients at ease and enables them to make sense of their difficulties and work collaboratively toward an effective treatment plan.
Specialisms
Qualifications
MRC Psych
MB ChB
BSc (Hons) – Anatomical Sciences
MSc – Anatomical Sciences
Advanced Diploma Systemic Thinking & Practice
Approved under Section 12(2) Mental Health Act
Professional registrations
Member of the Royal College of Psychiatrists
General Medical Council (GMC)
Therapeutic approaches
Cognitive Analytic Therapy – CAT
Cognitive Behavioural Therapy - CBT