Details
Dr Mini Pillay
MBBS, MRC Psych
Child & Adolescent Psychiatrist
Profile: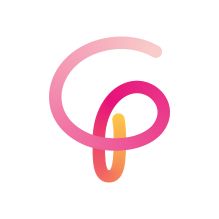 Dr Mini Pillay is an experienced Consultant Child and Adolescent Psychiatrist currently working for Southwest Yorkshire Partnership Foundation NHS Trust. She has a Degree in Medicine and Surgery and is a Member of the Royal College of Psychiatrists.
Dr Pillay has over 20 years' experience in working in psychiatry in the NHS.
She has worked in various subspecialties of psychiatry covering all ages. Since 2005, Dr Pillay has specialised in working with children and adolescents diagnosing and treating a wide range of mental health difficulties including neurodevelopmental disorders, particularly learning disabilities and autistic spectrum disorders. She is ADOS and ADI-R trained and has specific skills and experience in multidisciplinary assessments for Autism and other neurodevelopmental disorders.
Dr Pillay is known by her peers as being supportive, approachable, compassionate, fair and resourceful and someone who holds integrity at the centre of her practice. Clinical Partners are pleased to present Dr Mini Pillay as part of the Leeds team.
Specialisms
Alcohol
Anger, Aggression and Violence
Anxiety and Stress
Asperger's Syndrome
Autism
Behaviour Problems
Bereavement
Bipolar
Bullying
Cannabis
Depression
Disabilities
Divorce and Separation
Domestic Violence
Drugs
Fears and Phobias
Friends – Issues
Learning Difficulties
Obsessive Compulsive Disorder
Parents with Mental Health Issues
Psychosis
Schizophrenia
School Problems
School Friends
School Exclusions and Expulsions
Self-Esteem
Sleep
Qualifications
Degree in Medicine & Surgery
Professional Registrations
Member of the General Medical Council
Member of the Royal College of Psychiatrists