Dr Thomas Elanjithara
MB BS, MRC Psych
Consultant Psychiatrist
Location:
Leeds, Manchester, Sheffield, Newcastle
Profile: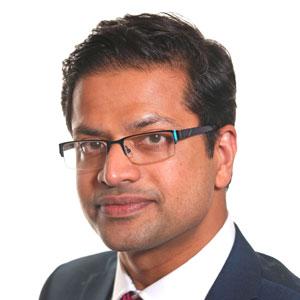 Dr Thomas Elanjithara is an extremely experienced Consultant Psychiatrist and Neuropsychiatrist, currently working at the highly regarded Retreat / Tuke Centre in York. He previously worked as a consultant in a psychiatric intensive care unit which was part of Coventry and Warwickshire NHS Partnership Trust. Dr Elanjithara has completed specialist training in General Adult psychiatry with an endorsement for Addictions.
Dr Elanjithara offers assessments and treatment for a range of psychological difficulties, his areas of clinical and academic interests are mood disorders, psychological trauma, anxiety disorders, complex PTSD, adult ADHD, addictions, OCD, personality issues, mind and body disharmony (psychosomatic disorders) and organic brain dysfunctions. He also works with patients with personality and dissociative / conversion disorders.
In his work as a Consultant Neuropsychiatrist at York House, Dr Elanjithara provides input into assessment, treatment planning and risk management for patients with complex neuropsychiatric issues arising from brain injuries, and this is an area where he can provide highly specialised expert opinion.
He provides expert witness reports on a range of matters for the courts and tribunals.
Dr Elanjithara is an energetic and friendly clinician with a broad range of specialist skills who can help with a wide range of issues, from general adult psychiatry and addictions through to neurodevelopmental issues such as adult ADHD, and brain injuries and other neuropsychiatric illnesses.
I really appreciated the session with Dr.Elanjithara. His relaxed manner really gave me the confidence to open-up and discuss.
Dr. Elanjithara was lovely and very professional. I spent two hours with Dr Elanjithara and I don't think I could have had better service.
Specialisms
Mood disorders
Assessment of Torture victims, asylum seekers
Qualifications
Professional Registrations
Member of the Royal College of Psychiatrists
Therapeutic Approaches
Evidence based general adult psychiatry