Dr Yameen Qureshi
MSc, MBBS, MRCPsych
Profile: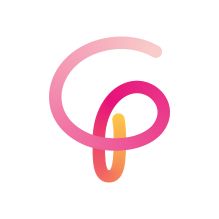 Dr Yameen Qureshi is a Consultant Psychiatrist with the Motherwell Addiction Service, NHS Lanarkshire.
He is experienced in managing a comprehensive range of conditions including anxiety, bipolar affective disorder, depression and psychotic illness.
Dr Qureshi has a particular interest in the treatment of gambling, alcohol problems and substance misuse.
He holds a Masters Degree in Alcohol & Drug Studies and specialist CCT endorsements in both General Adult Psychiatry and Substance Misuse.
He is approved under Section 22 of the Care and Treatment (Scotland) (2003) Act.
He has significant experience of working collaboratively with agencies beyond the NHS. He is a specialist adviser to the Care Quality Commission as well as the Academy of Medical Royal Colleges of Scotland.
Dr Qureshi is a warm, thoughtful and ethical clinician, with extensive clinical experience, which enables him to help the patients under his care.
He comes to us with glowing references from his professional colleagues and we are delighted to be working with him.
Specialisms
Anxiety
Bipolar Disorder
Depression
Psychotic Illness
Gambling
Alcohol and Substance Misuse
Qualifications
MBBS – Medicine
MRC Psych – Member of the Royal College of Psychiatrists
MSc – Masters Degree in Alcohol & Drug Studies
Professional registrations
MBBS - Medicine
MRC Psych – Member of the Royal College of Psychiatrists
MSc – Masters Degree in Alcohol & Drug Studies
Therapeutic approaches
Cognitive Behavioural Therapy (CBT)
Motivational Interviewing
Mindfulness Based Interventions