Dr Zeinab Nasser
MBBChB, MSc, MRCPsych, CertMgmt (H&SC)
Consultant Adult Psychiatrist
Profile: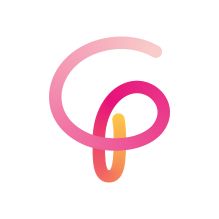 Dr Zeinab Nasser is a highly experienced Consultant Adult Psychiatrist currently working for Oxleas NHS Foundation Trust in South East London in their Community Adult Mental Health Services.
Dr Nasser is a Member of the Royal College of Psychiatrist, has a Master's degree in Psychological Medicine & Neurology, a Professional Certificate in Managing Health & Social Care and a Certificate in Teaching Educational Supervision. She is fully registered with a license to practise; on the Specialist Register of the General Medical Council in General Adult and Substance Misuse Psychiatry, and a Recognised Trainer. She is an Approved Clinician under Sec 12 of the MHA.
Dr Nasser has over 15 years' experience working in the NHS and private sector.
With a wide range of experience across the Community, Forensic and Substance Misuse sectors, Dr Nasser is able to see patients suffering with Anxiety, Depression, OCD, Panic Disorder, Stress, PTSD, Addictions, ADHD, Psychosis and Bipolar disorder, and experienced conditions in the interface of Neurology. She provides Cognitive Behaviour Therapy (CBT) and other positive approaches in her treatment.
Dr Nasser is an experienced Medico Legal Expert, with several years' experience preparing reports for court and other organisations. She is able to provide evidence in court and has worked on cases for both prosecution & defence.
Dr Naseer is described by her peers as a consummate professional who has inspired confidence and appreciation in her patients, with excellent attention to detail and communication skills.
Clinical Partners are delighted to present Dr Nasser to our London patients.
Specialisms
Medico Legal
ADHD
Bipolar Disorder
Body Image
Cyclothymia
Gay Lifestyle Issues
Grief or Loss
Phobias & Fears
Sexual Abuse & Trauma
Stress
Anxiety
Depression
Borderline Personality Disorder
Gender Identity
Low Self-Esteem
Medication Reviews
Mid-Life Crisis
OCD
Panic
Post-Traumatic Stress Disorder
Psychosis
Social Isolation & Loneliness
Work & Career Related Issues
Qualifications
A Bachelor's degree in Medicine and Surgery
Master's degree in Psychological Medicine & Neurology
Professional Certificate in Managing Health & Social Care
Certificate in Teaching and Educational Supervision
Professional registrations
Member of the General Medical Council with a full license to practise
Member of the Royal College of Psychiatrists
Approved Clinician under sec 12 of the MHA
Therapeutic approaches
Cognitive Behaviour Therapy (CBT)