Dr Chris Hodgkins
CPsychol
Profile: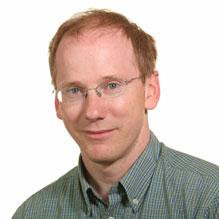 Dr Chris Hodgkins is a distinctly knowledgeable Clinical Psychologist currently working for Residential Children's Homes. He has a degree in Psychology and a Doctorate in Clinical Psychology from Leicester University.
Dr Hodgkins has over 16 years' experience in mental health work, and has been a Chartered Psychologist for over a decade both within and outside of the NHS, across child/adolescent mental health services, and also has experience in adult mental health work.
He has a specialized focus working with individuals who have a learning disability and complex presentation, and supporting families of patients with mental health disorders such as Autism, ADHD/ADD, trauma, attachment and conduct difficulties, depression, phobias, school problems, sleep issues, stress and OCD. Dr Hodgkins uses a variety of personalised therapeutic treatment methods such as cognitive behavioural therapy, systemic and mindfulness therapy to inform his work with individuals and families.
Dr Hodgkins supports a residential school for children with moderate to severe learning disabilities and associated co-morbid conditions, working with the profoundly disabled, traumatised children and adolescents and their families and staff teams. Through his work with his patients' families, Dr Hodgkins hopes to raise awareness of mental health and improve the lives of his patients and their support network.
Dr Hodgkins offers a genuinely person-centred, honest approach, and tailors his treatments to engage clients from different backgrounds and circumstances, building good working relationships that are effective in promoting positive change. We are delighted to present Dr Hodgkins profile as part of Clinical Partners' Birmingham offering to our clients.
Specialisms
ADHD/ADD
Autism
Asperger's
Anxiety
Self-Esteem
Phobias
Work & Career Issues
Depression
Self-Harm
Cyclothymia
Stress
OCD
Learning Difficulties
Post Traumatic Stress Disorder (PTSD)
School Problems
Sleep Issues
Qualifications
BSc – Psychology at Wolverhampton University
CPsychol – Doctorate in Clinical Psychology (Leicester University)
Professional registrations
British Psychological Society
Heath & Care Professions Council
Therapeutic approaches
Trauma Focused Cognitive Behaviour Therapy (CBT)
Mindfulness-Based Cognitive Therapy (MBCT)
Dialectical Behaviour Therapy (DBT)
Systemic Therapy