Dr Jamie Yapp
BSc Hons, ForenPsyD.
Profile: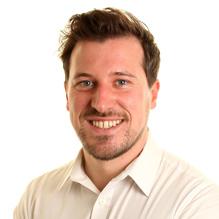 Dr Jamie Yapp is a highly skilled Psychologist with a BSc in Psychology and a Doctorate in Forensic Psychology. He has experience of assessing and treating patients with significant difficulties, including mental illness, personality disorder, psychopathy, cognitive functioning deficits and developmental disorders such as ASD.
In his private practice Jamie sees patients with a wide range of difficulties including depression, anxiety, anger, relationship and attachment difficulties, and autistic spectrum disorder.
Dr Yapp also has extensive experience of risk assessments in prisons, secure hospital and in the community and is experienced in giving evidence at Parole Board hearings and mental health tribunals. He is also able to complete psychological assessments that explore risk, personality, therapeutic needs and functioning for young and adult, male and female offenders.
Dr Yapp is a friendly and engaging clinician who is a pleasure to work with, and we're happy to recommend him to clients.
Specialisms
Qualifications
Doctorate in Forensic Psychology
BSc Psychology
Professional registrations
Therapeutic approaches
Cognitive Behavioural Therapy
Schema therapy
Integrative therapy
Acceptance and commitment therapy