Dr Satbinder Kaur Bhogal
BSc (Hons), Clin.Psy.D
Profile: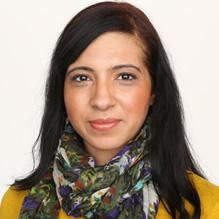 Dr Satbinder Kaur Bhogal is a highly experienced Clinical Psychologist who has worked in the field of mental health since 2000. Dr Bhogal has worked in community and both secure and open hospital settings with children and adults who have presented with complex mental health difficulties and emotional distress. These have ranged from depression, anxiety, low self-esteem and relational problems to psychosis, self-harming and suicidal behaviour and personality disorder.
Dr Bhogal has special interests in working with people with complex and enduring difficulties, such as personality disorder and trauma and is trained in specialist therapeutic approaches in these areas. Dr Bhogal has trained further in the area of attachment and trauma difficulties across the lifespan and uses attachment theory as the foundation of her work.
In addition to her clinical work Dr Bhogal has provided training and consultation to many private, NHS and local authority organizations on topics around mental health. She is also an honorary tutor at the University of Birmingham.
Dr Bhogal is a great psychologist. She is very non-judgemental and easy to talk to about absolutely everything. Out of everyone in my life she is one of my favourite people and I would recommend her to anyone who suffers from problems that she deals with.
Specialisms
Mental health
Court work in relation to Care proceedings
Qualifications
BSc (Hons) in Psychology
Doctorate in Clinical Psychology
Professional registrations
Therapeutic approaches
Cognitive Behavioural Therapy (CBT)
Psychodynamic therapy
Rational Emotive Behavioural Therapy (REBT)
Dialectical Behaviour Therapy (DBT)
Compassion Focused Therapy (CFT)
Mentalization Based Therapy (MBT)
Attachment and relational based work