Dr Sukbinder Kaur Bilkhu
DClinPsych
Profile: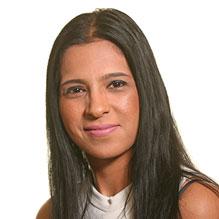 Dr Sukbinder Kaur Bilkhu is a registered Clinical Psychologist, currently working for the Black Country Partnership NHS Foundation Trust. She has a Doctorate in Clinical Psychology.
Dr Bilkhu has worked in the field of mental health for over 15 years across many specialisms, working with both children & adults with severe or enduring mental health problems. Dr Bilkhu has worked across the board of cultural and social diversity, treating children and adults with a wide variety of presenting issues.
Dr Bilkhu is able to work with both children and adults suffering from mental health problems, such as anger issues, eating disorders, personality disorders, sexual abuse, trauma (past, present or current), OCD, self-harm, treatment resistant depression and for children offers support with parents who have mental health problems. She utilises a range of psychological interventions and therapies, such as Cognitive Behaviour Therapy (CBT), Integrative Therapy & Mindfulness, Eye Movement Desensitization and Reprocessing (EMDR) and most recently has completed training and practical use of Acceptance & Commitment Therapy (ACT) in order to improve patient quality of life.
Dr Bilkhu is committed to her work, and provides a professional service in line with ethical guidelines and standards of good practice. She maintains an active engagement with new and historical research into clinical psychology and related disciplines, and tailors her approaches in therapy to suit a wide range of patients, with different ages and backgrounds. She is also a member of the Regional Foster Placements Panel, and is an integral member of the team. Dr Bilkhu is excellent at relaying and discussing sensitive information with both patients and their families, such as outcomes of cognitive/psychometric assessments & diagnoses.
Dr Bilkhu is known to provide great integrity and inclusiveness to her patients, contributing a high level of insight, understanding and expertise to help patients assess and treat their condition. She provides a balanced and measured view and shows a level of sensitivity and support to patient's vulnerabilities and strengths. We welcome Dr Bilkhu to Clinical Partners.
Specialisms
Mental health
Anxiety
Eating Disorders
Bipolar Disorder
Grief or Loss
Sexual Abuse & Trauma
Body Dysmorphic Disorder
OCD
Post Traumatic Stress Disorder (PTSD)
Self Harm
Treatment Resistant Depression
Parents with Mental Health Issues
Fear & Phobias
Qualifications
DClinPsych - Doctorate in Clinical Psychology
Professional registrations
Therapeutic approaches
Acceptance & Commitment Therapy (ACT)
Cognitive Behaviour Therapy (CBT)
Integrative Therapy
Eye Movement Desensitisation and Reprocessing (EMDR)
Mindfulness