Sarah Hodgkins
BHSc (Hons) OT
Profile: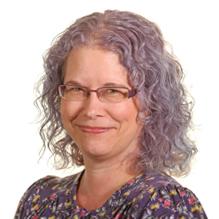 Sarah Hodgkins is an excellent and experienced Occupational Therapist, working as an independent practitioner in the field of mental health in a variety of settings. She has a Bachelor in Heath Science from the College of Ripon & York St John.
Since qualifying, Sarah has worked for 22 years in the NHS, with clinical experience working with children and adolescents in a variety of settings including Looked After Children. Sarah also works with adults with acute and enduring (community) mental health difficulties, adults with learning disabilities, and with elderly mentally ill patients.
Sarah specialises in the treatment & assessment of children, adolescents and adults with a wide range of conditions including anxiety, phobias, food refusal, social skills & depression, and is experienced in approaches & treatment methods including Cognitive Behaviour Therapy, Family (Systematic) Therapy, sensory integration and behavioural management techniques. Sarah also has extensive experience planning & developing a wide range of group sessions, presentations and training programmes.
Outside of this, Sarah is also a qualified Clinical Hypnotherapist, Reiki Master, hypnobirthing teacher, BabyCalm and ToddlerCalm teacher, Relax Kids Coach & Mindfulness Meditation teacher. She has lectured extensively to undergraduate OT students at Coventry University and has written a book on a groupwork approach for self-harm.
Sarah is known as a committed Therapist who engages with both young people, professionals & families. She delivers a high standard of service to her patients, and we are happy to welcome her to our Birmingham team at Clinical Partners.
Specialisms
Mental health
ADHD
Anger or Violence
Anxiety or Stress
Autism
Asperger's
Bereavement
Depression
Early Years Issues
Parents with Mental Health Issues
Schizophrenia
Self-Esteem
Sen's Assessment
Disabilities
Fears & Phobias
OCD
School Problems & Bullying
Self-Harm
Suicide
Qualifications
BHSc (Hons) OT – Bachelor of Health Science
Professional registrations
BAOT – British Association of Occupational Therapists
Therapeutic approaches
Mindfulness-Based Cognitive Therapy (MBCT)
Clinical Hypnotherapy
Sensory Integration
Family (Systemic) Therapy