Details
Dr Michael Swan
DClinPsych
Clinical Psychologist
Location:
Brighton, London
Profile: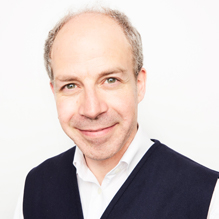 Dr Michael Swan is a highly experienced Clinical Psychologist currently working for Sussex Partnership NHS Foundation Trust in their Adult Mental Health Service. He has a Doctorate in Clinical Psychology and is registered with Health & Care Professions Council.
Dr Swan has over 18 years' experience working with adults suffering from Mental Health problems and over 20 years' experience offering Mindfulness-based interventions.
Dr Swan is experienced working with a range of difficulties, including bereavement, anxiety, mid-life crisis, phobias and fears, low self-esteem, depression, and work and career related issues. He provides a wide range of therapies to patients, including Cognitive Behavioural Therapy (CBT), Eye Movement Desensitisation Reprocessing (EMDR), Cognitive Analytic Therapy (CAT) and Mindfulness-Based Cognitive Therapy (MBCT).
Dr Swan is described as hard working, conscientious and caring towards his patients.
Clinical Partners are pleased to present Dr Michael Swan to our Brighton and London clients.
Specialisms
Anger
Bipolar
Grief or Loss
Phobias and Fears
Sexual Abuse and Trauma
Stress
Suicidal Ideation
Trauma
Anxiety
Bereavement
Domestic Violence
Low Self-Esteem
Mid-Life Crisis
OCD
Panic
Post-Traumatic Stress Disorder
Self-Harm
Social Isolation & Loneliness
Work & Career Related Issues
Qualifications
Doctorate in Clinical Psychology
Professional Registrations
Member of the Health & Care Professions Council
Therapeutic approaches
Cognitive Behavioural Therapy (CBT)
Eye Movement Desensitisation Reprocessing (EMDR)
Cognitive Analytic Therapy (CAT)
Mindfulness-Based Cognitive Therapy (MBCT)