Angelica MacArthur-Kline
MSc CPsychol, AFPBsS
Profile: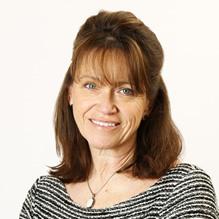 Angelica has over 30 years' experience as a Clinical Psychologist and Psychotherapist in a range of settings in California and the UK, including the NHS. She completed Part I of her training as a Marriage and Family Therapist in California as well as Life Coach Training, prior to attending Trauma Training at the prestigious Oxford Cognitive Therapy Centre.
She is an Accredited EMDR Practitioner and has a special interest in trauma focussed CBT and EMDR. She has previously completed a series of psychodynamic trainings and workshops at the Tavistock Clinic, as well as the Institute of Family Therapy and the Institute of Group Analysis.
She helps people experiencing a very wide range of psychological difficulties including depression, anxiety, panic, OCD, physical health and pain issues, chronic or complex loss, relationship issues, problems at work, transition out of spiritual groups and cults, stress, and identity crisis. Current areas of interest are Body Oriented Psychotherapy and the integration of CBT and Somatic approaches under supervision with a leading figure in this field.
Angelica carries out assessments and treatments for Occupational Health and Rehabilitation Services for patients suffering stress, trauma and PTSD, burn out and loss of work capacity.
She has a wealth of medico legal experience and writes approximately 120 reports per year and has completed the Bond Solon Cardiff Law School accreditation course and Premex Expert Witness trainings.
Specialisms
Depression
Anxiety
Chronic Pain
Health Issues
Panic Disorder
Post-Traumatic Stress Disorder
OCD
Couple issues
Family issues
Work Stress
Complex Loss and Grief
Professional Transition
Family Transition
Spiritual Crisis and Cult Transition
Qualifications
MSc Clinical Psychology
EMDR Practitioner
Focussing Skills Certificate
Marriage and Family Therapy Part 1
Bond Solon Expert Witness
Institute for Life Coach Training
Professional registrations
Associate Fellow of the British Psychological Society (BPS)
Chartered Psychologist & Registered Expert Witness British Psychological Society (BPS)
Registered Psychologist, Health Professions Council
Expert Witness Association of Personal Injury Lawyers (APIL)
UK Register Expert Witnesses
EMDR Europe Accredited Practitioner
Marriage and Family Therapy, N. California
Therapeutic approaches
CBT
EMDR
Integrative Psychotherapy
Somatic Approaches, Action Based Approaches.
Focussing Oriented Psychotherapy
Life Coaching
Couple, Family and Group Work