Dr Shelley Bennett
D. Clin Psych, MSc, BSc (Hons), PG Cert
Profile: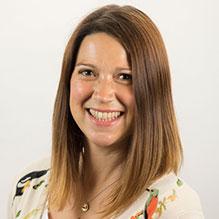 Dr Shelley Bennett is a Clinical Psychologist currently working within the Health and Neuropsychology Department within Devon Partnership Trust. She has a degree in Psychology, Masters in Health Psychology, Post Graduate Certificate for Mental Health Practice in Primary Care and a Doctorate in Clinical Psychology in Clinical & Community Psychology.
Dr Bennett has over 10 years' experience as a Chartered Clinical Psychologist, providing assessments and therapy for adults with a wide range of complex mental health problems.
Dr Bennett is experienced at working with patients suffering from unexplained symptoms, medical phobias, traumatic life events, loss, adjustment difficulties and commonly anxieties & depression. She has worked extensively in multidisciplinary teams within the NHS, where she has specialised in supporting people with the challenges of living with acute and chronic health conditions.
Dr Bennett uses various therapeutic methods including Cognitive Behavioural Therapy (CBT), Compassion Focused Therapy (CFT) & Mindfulness-Based Cognitive Therapy (MBCT). She has developed expertise in promoting recovery and well-being through value based integrative methods of working with her patients.
Dr Bennett is described as a thoughtful, reflective and professional practitioner, with a personal & pleasant manner which makes her easy to relate to. With a warm, collaborative approach, Dr Bennett helps people learn how to live well alongside both mental & physical health challenges.
Specialisms
Adult ADHD
Anger
Bipolar Disorder
Chronic Fatigue Syndrome
Eating Disorders
Grief or Loss
Miscarriage
Phobias & Fears
Post-Natal Depression
Prescription Medication Dependence
Sexual Abuse & Trauma
Anxiety or Panic
Body Dysmorphic Disorder
Compulsive Overspending or Gambling
Depression
Low Self-Esteem
Mid-Life Crisis
OCD
Post-Traumatic Stress Disorder
Work & Career Related Issues
Pain management
Qualifications
D. Clin Psych – Doctorate of Clinical Psychology in Clinical & Community Psychology
PG Cert - Mental Health Practice in Primary Care
MSc – Masters in Heath Psychology
BSc (Hons) – Degree in Psychology
Professional registrations
Member of the British Psychological Society
HCPC – Health and Care Professions Council
Therapeutic approaches
Cognitive Behavioural Therapy (CBT)
Mindfulness-Based Cognitive Therapy (MBCT)
Compassion Focused Therapy (CFT)