Dr Majid Khoshkhoo
BSc (Hons),MSc Ed Psych, EdD
Profile: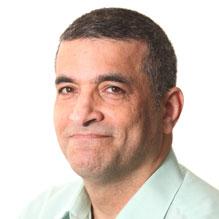 Dr Majid Khoshkhoo, is an extremely experienced Educational Psychologist currently working for the Wakefield Educational Psychology Service. He has both an MSc and a Doctorate in Educational Psychology, in addition to Diplomas in Exercise Psychology and Leadership & Management. He also works part time as an Associate Lecturer for the Open University Child Development course.
Dr Khoshkhoo's role involves working with schools, multi-disciplinary teams and agencies to provide support and structure to whole schools, vulnerable groups, or individual children and families within the educational and care systems. He is experienced at dealing with all kinds of issues relating to children, young people and families, and has extensive experience attending Special Educational Needs (SEN) tribunals as an expert witness.
Majid has a warm and relaxed manner and is very effective at engaging young people who find it hard to connect with others. We are delighted to have Majid join the team.
Specialisms
Dyspraxia
Attachment
Child & Adolescent Mental Health
Qualifications
BSc (Hons) Psychology
PG Dip in Exercise Psychology
MSc Educational Psychology
Doctorate in Education (Ed Psych)
Professional registrations
British Psychological Society (BPS)
Health & Care Professions Council (HCPC)
Associate for Educational Psychologists
Therapeutic approaches
Cognitive Behavioural Therapy – CBT
Humanistic/Person Centred
Integrative therapy
Interpersonal Therapy
Mindfulness Based Cognitive Therapy – MBCT