Dr Brock Chisholm
BSc (Hons), MSc, DClinPsych, CPsychol, AFBPsS
Consultant Clinical Psychologist
Profile: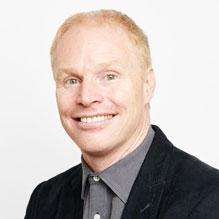 Dr Brock Chisholm is a knowledgeable Consultant Clinical Psychologist who currently works in the private sector treating adults with mental health problems. He has a degree in Psychology, Masters in Psychological Research Method and Doctorate of Clinical Psychology.
Dr Chisholm has over 15 years experience working for specialist NHS clinics such as The Traumatic Stress Clinic in London, and The Forced Migration Trauma Service, before becoming a self-employed Consultant.
His predominant expertise is in assisting people who have experienced traumatic events such as sexual & physical assaults, accidents, bereavements, domestic violence and traumatic childhoods, as well as adjustments to life events such as bullying or relationship difficulties. As part of this, Dr Chisholm treats post traumatic stress disorder, anxiety, low mood, depression, phobias, and adjustment difficulties. He also has a background in working with people experiencing psychosis and the overlap between trauma and psychosis.
Dr Chisholm uses evidence-based psychological therapies as recommended by the National Institute of Clinical Excellence such as cognitive Behavioural Therapy (CBT), and Eye Movement Desensitization and Reprocessing Therapy (EMDR).
Dr Chisholm is an elected board member of the UK Psychological Trauma Society (UKPTS), a recognised expert by the National Crime Agency & the Foreign and Commonwealth Office run Preventing Sexual Violence Initiative. His genuine regard for victims of human right abuses is reflected by his commitment to a number of roles that are not for profit.
Dr Chisholm works collaboratively and compassionately to assist people in making positive emotional and behavioural changes and effortlessly engages people, cultivates a therapeutic space where people genuinely experience being heard and understood. We are delighted to welcome Dr Chisholm to our London team.
Specialisms
Affairs/Infidelity
Bullying
Grief or Loss
Phobias & Fears
Paraphrenia
Psychotic Depression
Stress
Suicidal Ideation
Trauma
Treatment Resistant Depression
Domestic Violence
OCD
Paranoia
Relationship Issues
Schizophrenia
Work & Career Related Issues
Medico Legal
Qualifications
BSc – Psychology
MSc – Psychological Research Methods
DClinPsych – Doctorate in Clinical Psychology
Professional registrations
Member of the British Psychological Society
Health and Care Professions Council
Therapeutic approaches
Cognitive Behavioural Therapy (CBT)
Eye Movement Desensitization and Reprocessing Therapy (EMDR)