Dr Graham Lowings
BA, BSc (Hons), MSc, DClinPsy, CPsychol, AFBPsS
Consultant Clinical Neuropsychologist
Location:
Midlands, Lincolnshire and London and elsewhere within the UK and abroad given notice
Profile: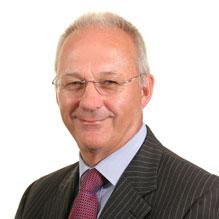 Dr Graham Lowings is a highly experienced and qualified Consultant Clinical Neuropsychologist. He is a Chartered Psychologist and Associate Fellow of the British Psychological Society (BPS), and on the Specialist Register of Clinical Neuropsychologists (BPS) and the Register of Applied Psychology Practice Supervisors. Dr Lowings has a Doctorate in Clinical Psychology, an MSc in Clinical Neuropsychology & the BPS Qualification in Clinical Neuropsychology (QiCN).
His principal work involves clinical psychological assessment, formulation and treatment of patients with neurological conditions. He sees patients with acquired brain injuries (ABI) and central nervous system difficulties for assessment and rehabilitation. He also undertakes neuropsychological assessments where there may be a forensic aspect. Dr Lowings provides a range of one-to-one therapies, as well as facilitating therapy group sessions.
Dr Lowings has published several research papers, and is the co-author of a book supporting learning for adults with neurological conditions.
Dr Lowings is an Expert Witness (Bond Solon trained) experienced in giving written and oral evidence in Civil, Family and the Criminal Courts. The range of his assessments have included Neuropsychological and Cognitive Ability, Mental Capacity Act and Deprivation of Liberty, along with assessments relating Personal Injury Claims involving the brain & the ability to return to work. He has experience working in high secure forensic units with clients who have mental health and personality disorders.
Clinical Partners strongly recommend Dr Lowings both to individuals and professionals looking for compassionate and highly expert support in these areas. He has a warm an empathetic nature towards his patients, and offers a sensitive support structure to both assessment and treatment.
Specialisms
Acquired Brain Injury
Neuropsychological assessments and rehabilitation
Medico-Legal and Personal Injury reports for court
Qualifications
BSc – Psychology
MSc – Clinical Neuropsychology
Doctorate in Clinical Psychology
QiCN – Clinical Neuropsychology
Professional Registration
Associate Fellow of the British Psychological Society