Dr Jane McNeill
BA, Dip Psych, D Couns.Psych
Jane McNeill talking about the vicious cycle of anxiety
Profile: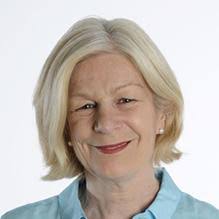 Chartered Psychologist in London
Dr Jane McNeill is an experienced and highly empathetic psychologist who works with young people and adults with often complex mental health problems. She bases many of her interventions on the cognitive behavioural approach and has a particular interest in anxiety disorders, OCD and PTSD. Jane is fluent in both French and Spanish, as well as her native English.
As a qualified chartered psychologist, Dr Jane McNeill has undertaken the full training in EMDR with Sandi Richman, Consultant Clinical Psychologist, past president of the EMDR UK and Ireland Association, former Head of EMDR at The Maudesley Hospital and herself trained by Dr Francine Shapiro, the founder of EMDR. Dr McNeill uses EMDR in the treatment of trauma for the NHS.
Dr Jane has helped me immensely deal with really difficult problems. Having gone from complete apathy for life, suicidal impulses and believing the world to be a terrible place I am now myself again and have found hope and expectation where once there was only misery. Thanks so much!
Specialisms
Jane specialises in the treatment of Anxiety Disorders, Depression, PTSD, OCD, Health Anxiety, Medically Unexplained Symptoms including Chronic Fatigue Syndrome, Irritable Bowel Syndrome, Emetophobia (fear of vomiting), Tinnitus and other visual and vestibular problems. Jane views every client as unique and she likes to develop a safe, therapeutic relationship where she can begin to gain a thorough understanding of the client's needs and preferences. She works primarily from a Cognitive Behavioural perspective using NICE (National Institute for Health and Care Excellence) evidence-based therapeutic interventions. This enables the development of a healthier response to anxiety and distress. In the case of Medically Unexplained Symptoms and long-term conditions, Jane works with the client towards the goal of a better quality of life and the effective management of their symptoms, particularly in the treatment of conditions which don't appear to have a medical cause or medical treatment.
Therapeutic Approaches
Jane offers long and short terms therapy options, using CBT, mindfulness, acceptance and commitment therapy.
Qualifications & Experiences
Dr Jane McNeill is a doctor of counselling psychology and works in London. Alongside working for Clinical Partners, Jane also works for the NHS as chartered psychologist, specialising in the treatment of Medically Unexplained Symptoms such as Chronic Fatigue Syndrome, Irritable Bowel Syndrome and Pain Management.
Jane also worked in the treatment of drug and alcohol misuse for over four years both for DASL (Drug and Alcohol Services for London) and CADS (Community Alcohol & Drug Services for London). She also spent eight years working at Greenwich Toy Library, one of the UK's leading toy libraries for children with special needs. Jane also has over 10 years experience working in the management consultancy sector and designs and delivers psychological workshops on low self esteem, assertiveness training, anger management, eating disorders, substance misuse and the fundamentals of Cognitive Behavioural Therapy (CBT). She is adept at targeting these at her specific audiences, be they children, adolescents or adults and she also has experience working specifically with women dealing with self esteem issues and managing life changes.
Location
Jane works as a Chartered Psychologist and clinical supervisor for the NHS (SEPT NHS University Trust) and for Clinical Partners on Wimpole Street, London.