Dr John Prentice
BA, Hons (BA), MA, DClinPsych
Profile: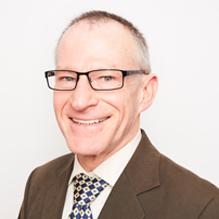 Dr John Prentice is a highly competent Clinical Psychologist. He has a BA Psychology & Sociology, Hons (BA) Clinical Psychology, MA in Clinical Psychology and Doctorate in Clinical Psychology.
He has over 20 years' experience in Psychology, and has worked for both the NHS and Private sector.
Dr Prentice has a wide range of expertise, some of which includes assessment and treatment of anxiety, depression, OCD, ADHD, bipolar, trauma, forgetfulness and dementia, and suicidal ideation. He uses a variety of therapies, including Cognitive Behavioural Therapy (CBT), Dialectical Behaviour Therapy (DBT), Integrative Therapy, Systemic, Psychodynamic and Humanistic/Person Centred Therapy.
Dr Prentice is also experienced in the field of Medico Legal assessment and expert instruction. He has completed Expert Evidence Training with the British Psychological Society, and covers the following areas; behavioural difficulties, family dynamics, mental health in general, PTSD, Autism (ASD), depression, early onset psychosis, learning disabilities, personality disorders, substance misuse & addiction and trauma. He is able to provide; Capacity to instruct, Treatment recommendations, Capacity assessments and Cognitive assessments.
Dr Prentice is thought of as a skilled, experienced and thoughtful clinician, with an excellent attention to detail, and works to a very high standard. Clinical Partners are proud to present Dr Prentice to our London Clients.
Specialisms
Medico Legal
Adult ADHD
Neuropsychological assessments
Anger
Asperger's Syndrome
Bipolar Disorder
Cyclothymia
Forgetfulness & Dementia
Gay Lifestyle Issues
Grief or Loss
Marriage
Paraphrenia
Phobias & Fears
Depression
Sexual Abuse & Trauma
Stress
Suicidal Ideation
Trauma
Anxiety
Bereavement
Low Self-Esteem
OCD
Panic
Paranoia
Self-Harm
Social Isolation & Loneliness
Work & Career Related Issues
Qualifications
BA Psychology & Sociology
Hons (BA) Clinical Psychology
MA Clinical Psychology
Doctorate in Clinical Psychology
Professional Registrations
Health and Care Professions Council (HCPC)
British Psychological Society ( BPS)
Therapeutic approaches
Cognitive Behavioural Therapy (CBT)
Dialectical Behaviour Therapy (DBT)
Narrative therapy
Integrative Therapy
Systemic Family Therapy
Psychodynamic Therapy
Humanistic/Person Centred Therapy