Dr Levent Yurdakul
DClinPsych, PG Diploma in Applied Clinical Neuropsychology, MSc, BSc
Consultant Clinical Psychologist
Levent talking about Neuropsychology
When a neuropsychologist is the right person to see.
Profile: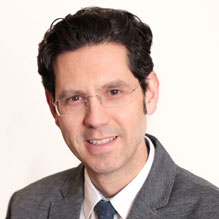 Dr Levent Yurdakul is a clinical psychologist working both in private practice and as Consultant Clinical Psychologist at St Magnus Hospital in Surrey. He sees clients across the lifespan ranging from common health problems through to complex psychological difficulties.
Dr Yurdakul uses an integrative approach including Cognitive Behavioural Therapy (CBT) and Interpersonal Psychotherapy (IPT), paying particular attention to attachment patterns, personality and the impact of life experiences. He is an accredited Interpersonal Therapy practitioner and supervisor. Dr Yurdakul has a particular interest and expertise in the treatment of complex depressions including persistent depressive disorder (dysthymia). In more recent years an innovation in his practice has been the use of an adapted and evidence-based form of IPT known as Interpersonal and Social Rhythm Therapy for the treatment of those suffering from mixed mood states such as Bipolar II Disorder.
Both CBT & IPT are National Institute of Clinical Excellence (NICE) recommended treatments for a wide range of psychological disorders.
His neuropsychological work includes assessments and interventions for dementia, cognitive impairments due to neurological conditions, and acquired head injuries.
Dr Yurdakul's work also includes medico-legal assessments in relation to Post Traumatic Stress Disorder and psychological injury. He is a highly experienced, especially friendly and engaging practitioner who we are delighted to have in the Clinical Partners team.
It was very easy to get an appointment, Dr Yurdakul was easy to talk to and totally understood my issues. After 40 years I was finally able to let go of all my emotions and baggage. The help I received has enabled me to deal with my feelings and helped me to feel better about myself and not have so much anxiety. I now feel a new person thanks to your practice.
Specialisms
Postconcussional syndrome
Management of behaviour that challenges
Qualifications
PG Diploma in IPT
PG Diploma in Applied Clinical Neuropsychology
Doctorate in Clinical Psychology
MSc in Neuroscience
BSc Hons Psychology
Professional registrations
Health & Care Professions Council
British Psychological Society
IPT-UK
Therapeutic approaches
Cognitive Behavioural Therapy
Interpersonal Therapy
Integrative Psychotherapy
Time- limited and longer-term psychological interventions
Neuropsychology and neurorehabilitation