Consultant Clinical Psychologist
Profile: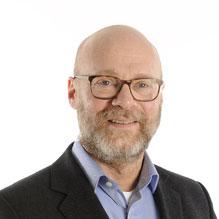 Dr Paul Sigel is a very highly experienced Consultant Clinical Psychologist currently working for the South London & Maudsley NHS Foundation Trust. Dr Sigel has studied in the US & UK, and has an Msc in Counselling Psychology as well as a Doctoral degree in Clinical Psychology.
Dr Sigel specialises in Cognitive Behavioural Therapies (CBT) including third wave CBT such as Mindfulness based CBT. These therapies tend to target specific conditions such as depression, anxiety and bipolar. Dr Sigel also works with couples using CBT for couples.
Dr Sigel has experience of treating depression and anxiety disorders, long-term medical conditions, particularly cardiac, pulmonary gastroenterological conditions and diabetes, together with medically unexplained conditions such as chronic fatigue, irritable bowel syndrome and chronic pain. He also works within specialist services for bipolar disorder and provides psychological interventions to prevent mood relapse.
For over 10 years he has taught on several clinical psychology doctoral courses, including Salomons and University College London.
Dr Sigel is a highly expert CBT practitioner with wide ranging and in depth experience who can help people struggling with a wide range of difficulties. We're really pleased to be able to offer his expertise to our clients.
Specialisms
Depression
Anxiety
Bi-polar
Ongoing psychical conditions
Post-Traumatic Stress Disorder (PTSD)
Couples/Marriage Therapy
Body Image & Cosmetic Surgery
Qualifications
Doctorate in Clinical Psychology
MSc in Counselling Psychology

Professional registrations

Registered member of the British Psychological Society (BPS)
British Association for Behavioural and Cognitive Psychotherapies (BABCP)

Therapeutic approaches

Cognitive Behavioural Therapy