Dr Rachel Tucker
DClinPsy, MSc, BSc
Principal Clinical Psychologist
Profile: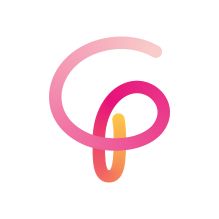 Dr Rachel Tucker is a highly qualified and experienced Principal Clinical Psychologist working for Central and North West London NHS Mental Health Trust in the role of Clinical Lead. Rachel has a Doctorate in Clinical Psychology from Royal Holloway, University of London, a BSc in Psychology and an MSc in Occupational Psychology. Rachel is also trained as a Systemic Practitioner and qualified to undertake BPS Occupational, Ability & Personality testing. Rachel is a Chartered Member and Associate Fellow of the British Psychological Society as well as HCPC registered.
Rachel has worked extensively with children, young people and adults experiencing a wide range of difficulties including anxiety, depression, obsessive compulsive disorder, attachment difficulties, neurodevelopmental disorders such as autism and ADHD, self-harm, eating disorders, weight issues, anger management, and trauma. Rachel also works as a visiting lecturer and delivers teaching and training for a range of professional groups, carers, service users and schools.
In her private practice Rachel works with families, adults and children. Rachel is a person-centred clinician who uses evidence based approaches to help diagnose, treat and support people and families with mental health difficulties. Rachel also works with organisations to help them develop and support their teams and people. Rachel is currently undertaking an MSc in Healthcare Leadership.
Rachel is a sophisticated and highly capable clinician and we're delighted to have her in the team.
Specialisms
Anxiety
Depression
Obsessive compulsive disorder
Attachment difficulties
Autism
ADHD
Self-harm
Eating disorders
Weight issues
Anger management
Trauma
Relationship difficulties
Qualifications
DClinPsy in Clinical Psychology
Post Graduate Diploma in Family Therapy
MSc Occupational Psychology
BSc Psychology
Professional Registrations
Member of the Healthcare Professions Council (HCPC)
Chartered Member and Associate Fellow of British Psychological Society (BPS)
BPS Accredited Supervisor
Therapeutic approaches
Systemic family therapy and solution-focused interventions
Cognitive Behavioural Therapy
Compassion focused approaches
The type of treatment chosen is person-centred and depends on each individual treatment plan. As well as the treatment approaches listed, I also draw upon other theoretical ideas and techniques incorporating psychodynamic therapy, motivational Interviewing and mentalisation-based approaches.